The Games and Computers Museum of the Past Era is a fan-made initiative created by four fascinates of old games and equipment with the help of our friends and family. We have a desire to share our passion and our collections with as many people as possible and the desire to infect them with our retro enthusiasm.
When creating our Museum, we were guided by the principle of combining the history of video entertainment and the history of computer science. So we have created a place where you can both view a number of unique exhibits, watch the showcases, and get to know  games – by playing them on nearly fifty stations (computers, consoles, arcade machines).
Thanks to the work and commitment of us and our friends, we managed to organize exhibitions and events for many years (as the initiative RetroGralnia we have been operating since 2011). In September 2017 we opened the first museum in Poland devoted both to video games and the history of computers and computer science.
In our Museum of Games and Computers, you will move to the old days – '70s, '80s and '90s when the video game industry and the IT industry were thriving.
If you remember those times, you will be able to immerse yourself in your memories or show your children what their parents played on. If you are younger – you can check that in the past games were equally or even more fun in comparisons to new ones, and computers although having less computing power were equally functional.
Regardless of your age – you will discover a huge variety of equipment and games – about the existence of some of which you probably did not know.
Remember that when creating this place, we put both on its educational values ​​and the good fun of our guests in mind. You might as well spend long hours with us reading articles in retro newspapers, watching our exhibition or playing games!
We hope that you'll like it!
Tuesday – Friday
10:00 – 18:00
Sightseeing tours: 10:00-11:45, 12:00-13:45, 14:00-15:45, 16:00-17:45, 18:00-19:45
Technical breaks: 11:45-12:00, 13:45-14:00, 15:45-16:00, 17:45-18:00, 19:45-20:00
Avaible Tickets (updated live)
Due to the desire to provide our guests with comfortable use of the Museum, the tours take place in rounds. Tours start at even hours and the tour lasts 1h45min. The number of visitors is limited so that everyone has the opportunity to conveniently view the monuments and have fun on them. Therefore, we encourage you to purchase tickets in advance.
Tickets can also be purchased on site at the Museum, but people with a reservation have priority entry. The number of available place is given live above - please pay attention to it - because there are more busy days - both by individual guests and tours.
The ticket entitles you to use the Museum on a given day with 1h45min time limit. Discounted tickets are intended for children up to 18 years of age and adults from 60 years of age. Children under 15 years of age can use the museum only under the supervision of adults, Family ticket allows entry for 2 adults and 2 children up to 18 years old.
Tickets for individuals can be purchased on site without prior reservation. Organized trips and school groups must have such reservations. Please contact such us for it.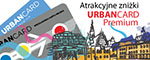 Adress
We are located in Poland, in the city of Wrocław on Orląt Lwowskich 20A street in the Świebodzki Rail Station building – the last door in its right wing – looking from the front (from Kolejkowo), the entrance is from Robotnicza street.
Muzuem GIKME
Muzeum Gry i Komputery Minionej Ery
pl. Orląt Lwowskich 20A
Dworzec Świebodzki
Video Game Consoles
In this zone you will find the full spectrum of the most important and the most interesting video game consoles – starting from the market pioneers – Magnavox Odyssey from 1972 and Atari Pong from 1973 (the so-called first generation), through the second generation consoles (including their first representative – Fairchild Channel F from 1976, and the most popular Atari 2600 from 1977), the third generation (e.g. NES from 1983 and Sega Master System from 1985), the fourth generation (e.g. SNES from 1990 and Sega Mega Drive from 1988), the fifth generation (e.g. Nintendo 64 from 1996 and Sony PlayStation from 1994), and finally ending with the sixth generation (e.g. Nintendo GameCube from 2001).
Among the exhibits, you can also find some other machines – less known, but equally interesting, and often quite unusual, such as the VCR-based
Action Max
,
or the
Pegasus
– a cult machine that sparked the console revolution in Poland.

Retro Computers
The history of computer science and video games is mainly the history of home computers. This is the zone dedicated to them. Here you can find some of the early home computers  (e.g.
Apple II
from 1977, or
Atari 400
from 1977), popular machines from the 80s (e.g.
Commodore 64
– 1982,
ZX Spectrum
– 1982), first multimedia computers (e.g.
Amiga 1000
– 1985,
Atari ST
– 1985), but also the first
IBM PC
– model
5150
from 1985.
We did our best to gather here the most popular computers of the 70s, 80s and 90s from around the world – including these from Poland (e.g.
Elwro 800 Junior
– 1986 and
Unipolbrit 2086
– 1986).

Arcade Machines
These gaming machines were extremely popular in the West, practically from the very beginning of their existence (starting with the
PONG
machine from 1972). In Poland, you could find them in the so-called
Game Saloons
. They were usually located at railway stations and tourist resorts. Mobile ones were also very popular – machines were put in specially modified trailers, and traveled with amusement parks or were parked near schools and housing estates.
Our collection includes several machines – like
Asteroids Deluxe
from 1981 or
Arkanoid
from 1986. Unlike in the old days, you don't have to insert any coins to play!

Handhelds
Who wouldn't like to be able to take their favorite game anywhere? There's always been a whole range of games designed to be able to travel with us. At first, these games were powered manually by the player, or by force of gravity. Later, wind-up mechanisms were introduced.
The breakthrough came with the electrical batteries. In the beginning, they powered the mechanisms and motors. Later, in portable games, electronics screens gained popularity, and the games themselves became more and more feature-rich, slowly evolving into miniature versions of stationary video consoles.